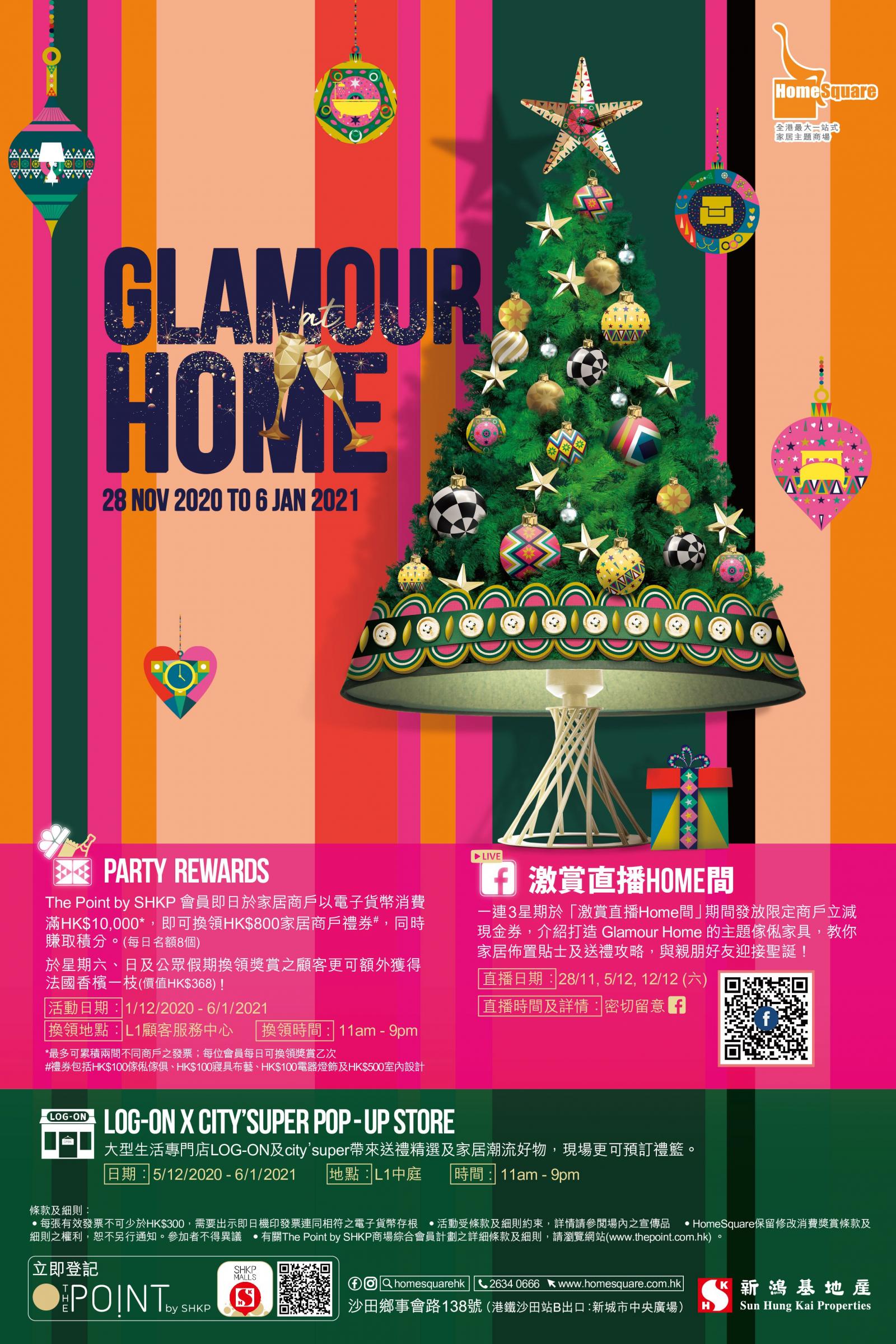 Highlights
Glamour at Home in Christmas
28 Nov - 06 Jan
From 28 Nov 2020 to 6 Jan 2021, HomeSquare brings you a series of rewards in Christmas! Create your Glamour Home and enjoy the festive joy with families and friends!
15 Sep - 30 Nov
SHKP Malls x WeChat Pay Promotion Program 2020
WeChat Pay users login 新地商場會員計劃 WeChat Mini-program to get e-Vouchers and enjoy shopping privileges at 20 SHKP Malls! Up to 20% rebate!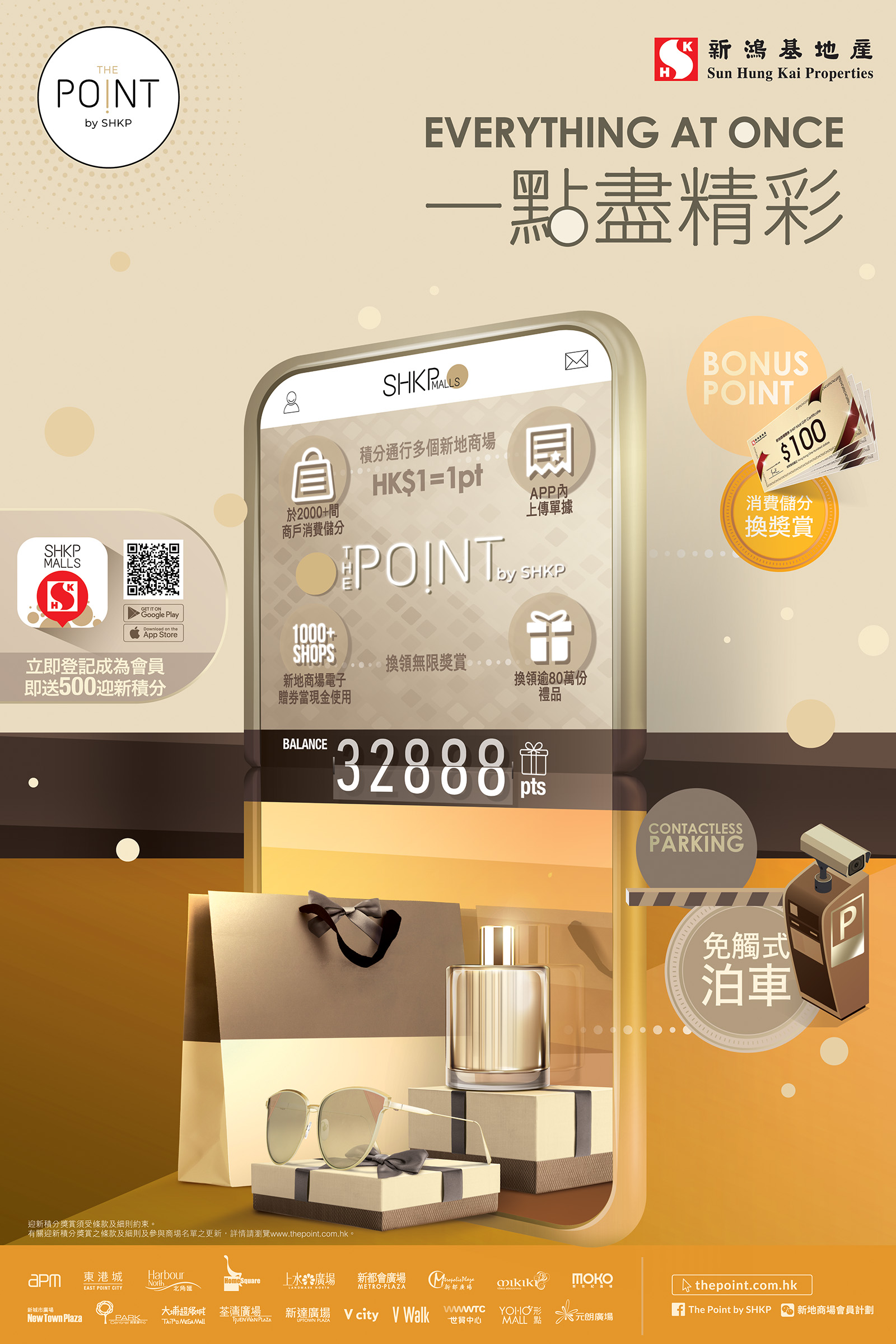 01 Apr -
The Point by SHKP, an integrated loyalty program covering 20 SHKP malls
The Point by SHKP is an unrivalled shopping rewards program open to anyone aged 11 or above, and is free to join. As a member of The Point, any electronic payment on a purchase made in any one of 20 SHKP malls will earn you one point per HK$1 spent, redeemable on special offers and privileges.Register as member for free now!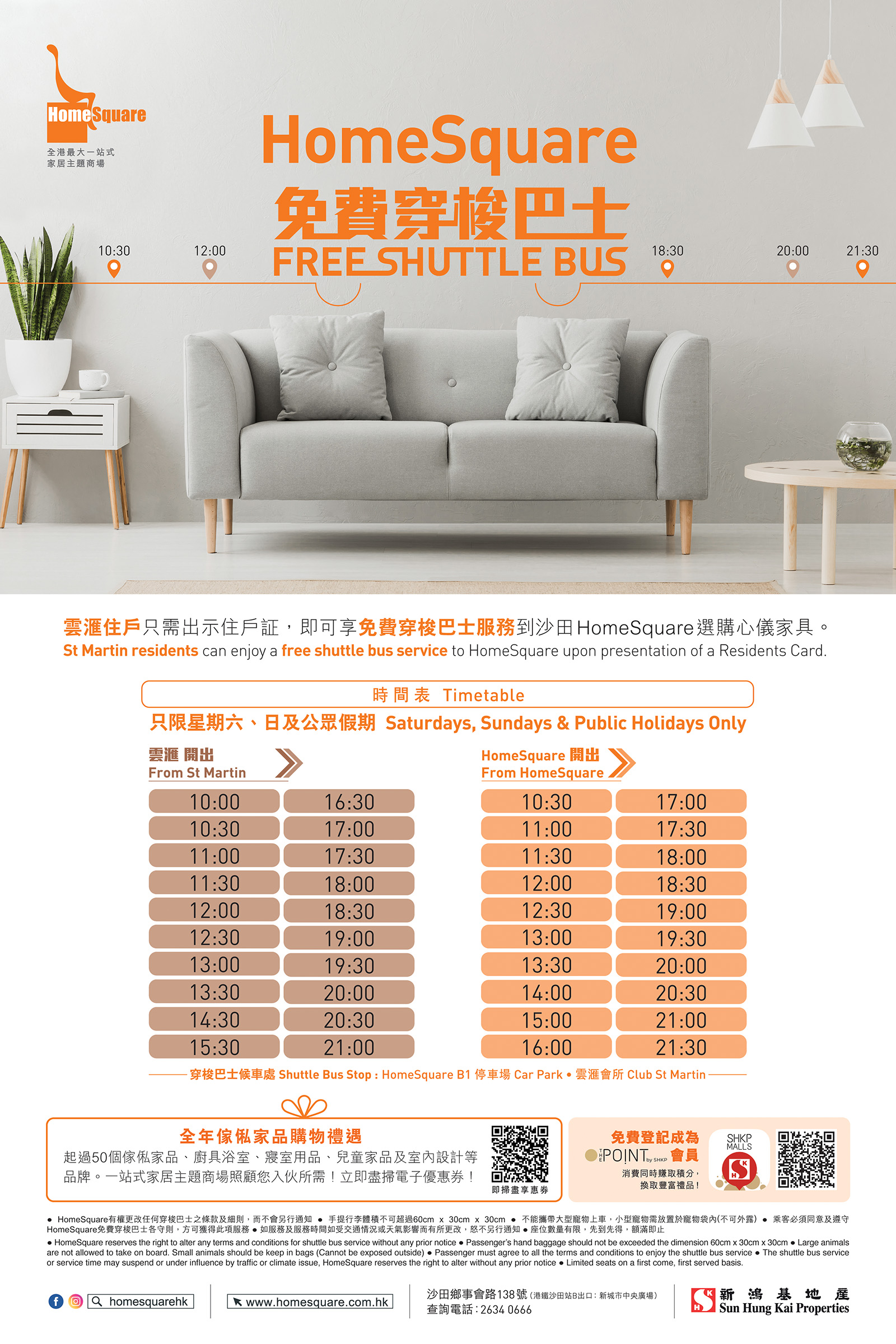 21 Mar - 28 Feb
HomeSquare Free Shuttle Bus
St Martin residents can enjoy a free shuttle bus service to HomeSquare upon presentation of a Residents Card.