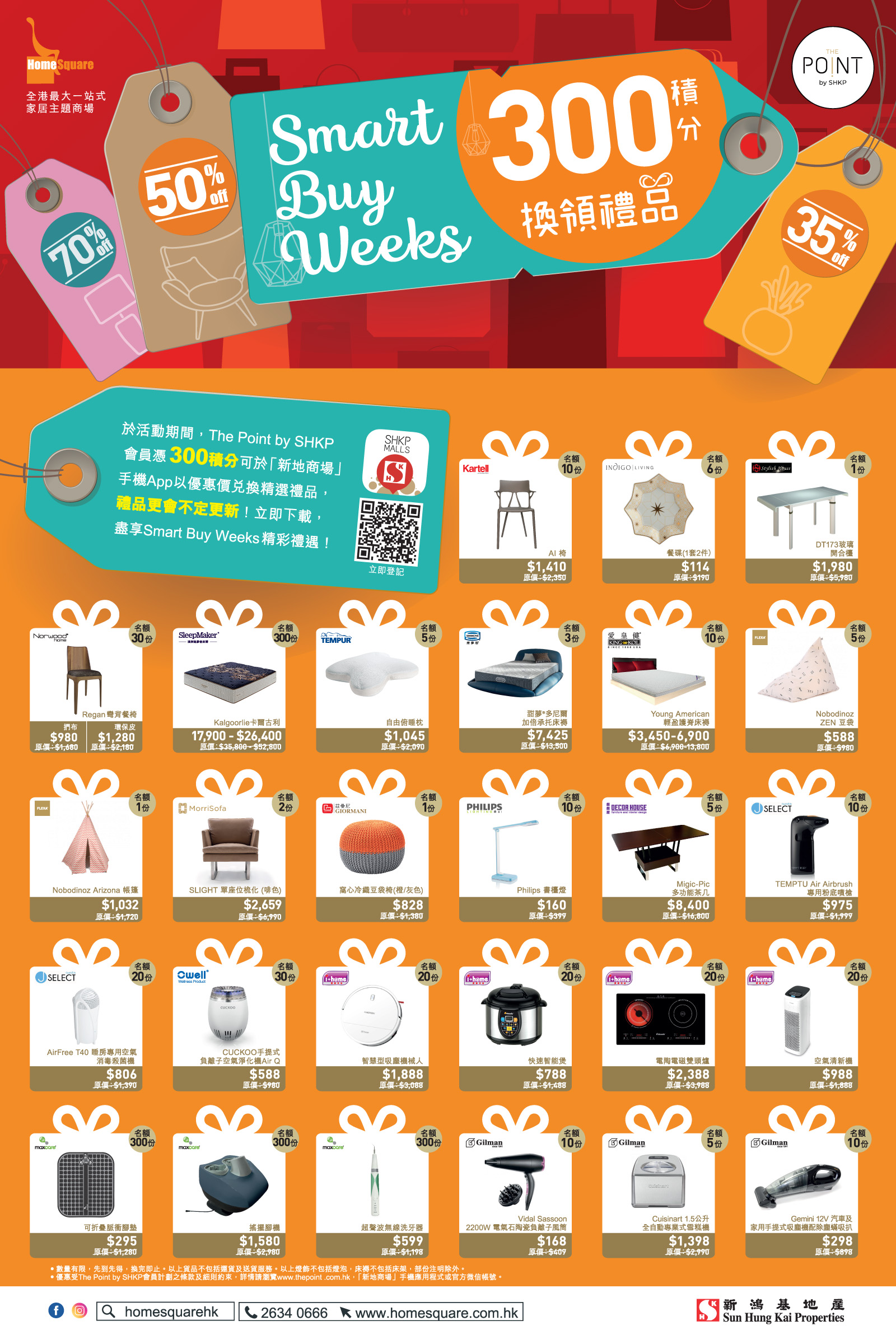 Highlights
The Point by SHKP - Gift redemption (July)
12 Jul - 12 Aug
Members can redeem the following gift items with specified bonus points. Limited quantity available while stock lasts.FREE Register Now: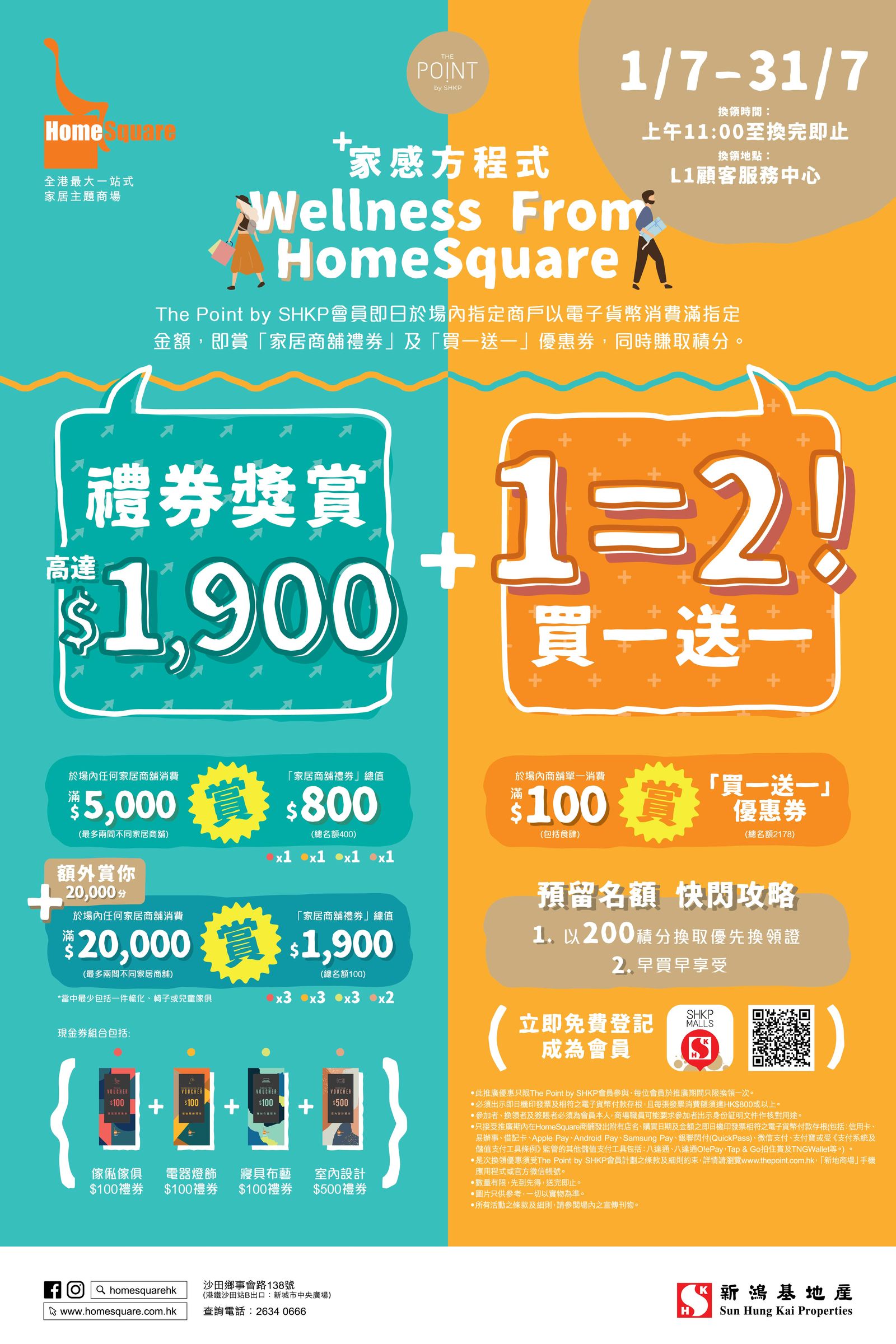 01 Jul - 31 Jul
Wellness From HomeSquare – Up to $1,900 voucher and "buy 1 get 1 free coupon" Rewards at HomeSquare Now
From now till 31 July, the point by SHKP member can enjoy:
1."buy 1 get 1 free coupon" upon same-day single electronic spending of $100 at any shops
2. A set of $800 voucher and $1,900 voucher upon same day electronic spending of $5,000 and $20,000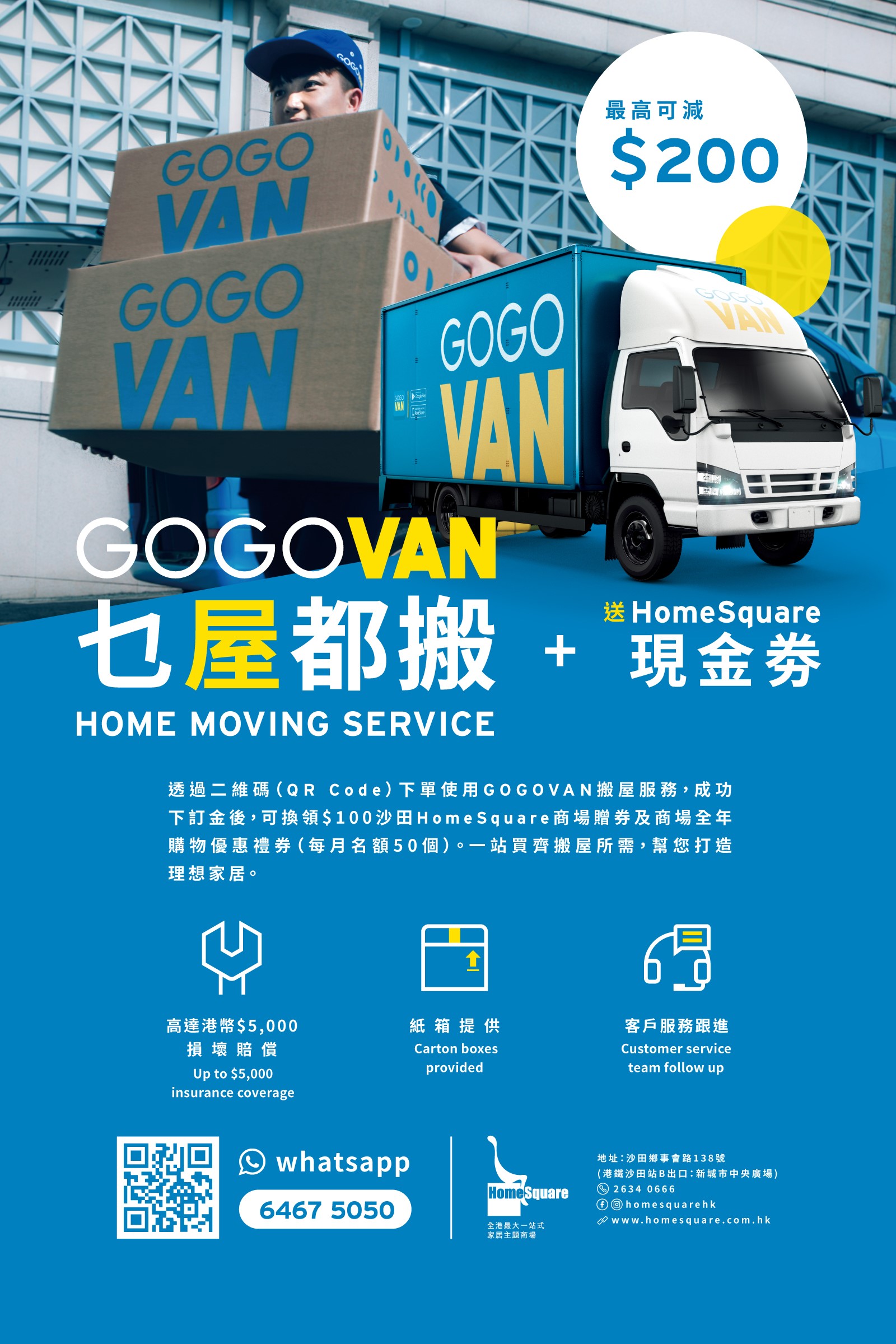 11 May - 31 Aug
HomeSquare Cash Voucher Giveaway for GOGOVAN Home Moving Service Booking
Customer can enjoy GOGOVAN home moving service discounts and HomeSquare $100 cash voucher for successful booking of GOGOVAN home moving service, by scanning the QR Code in HomeSquare. Quotas are limited while stock lasts.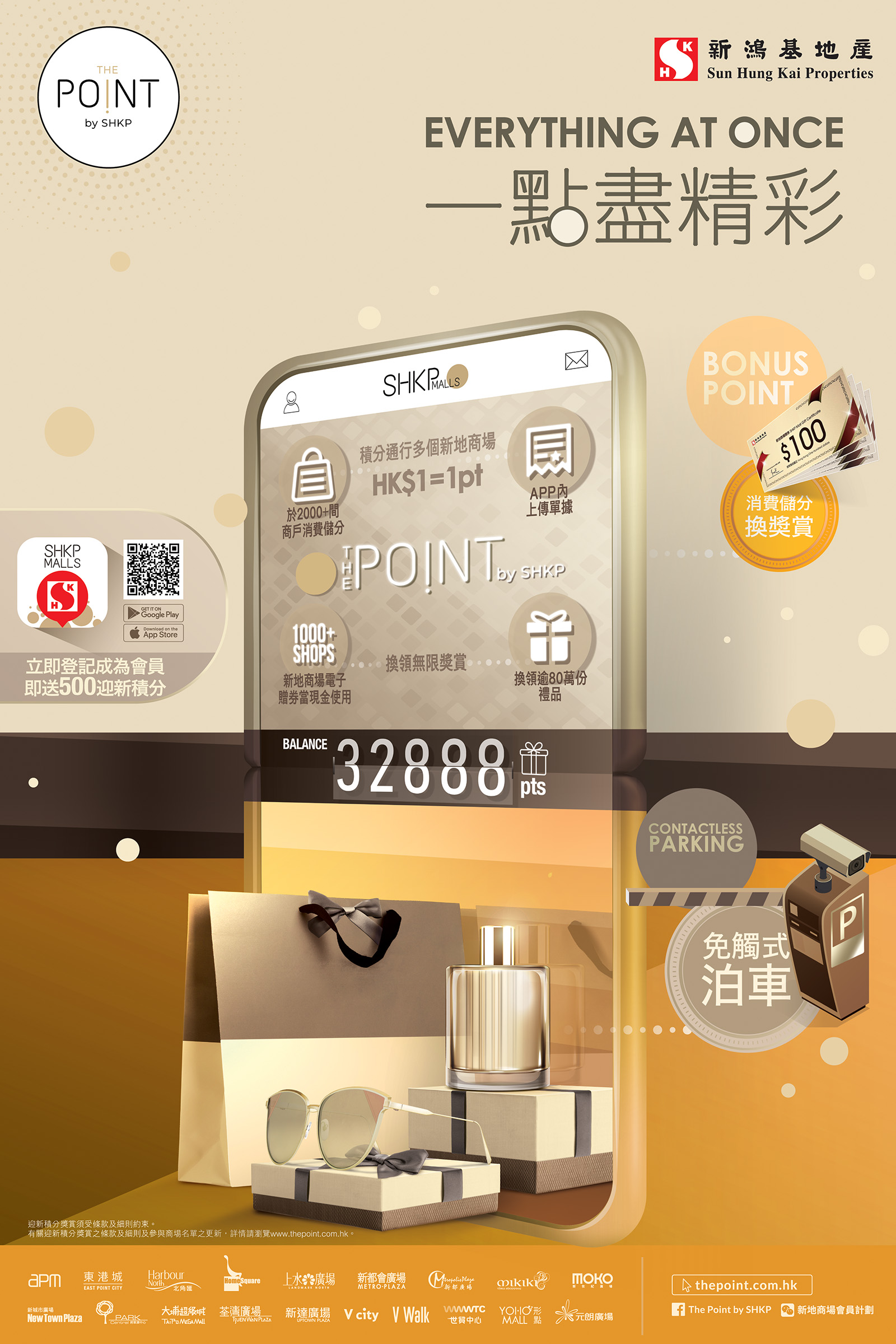 01 Apr -
The Point by SHKP, an integrated loyalty program covering 20 SHKP malls
The Point by SHKP is an unrivalled shopping rewards program open to anyone aged 11 or above, and is free to join. As a member of The Point, any electronic payment on a purchase made in any one of 20 SHKP malls will earn you one point per HK$1 spent, redeemable on special offers and privileges.Register as member for free now!