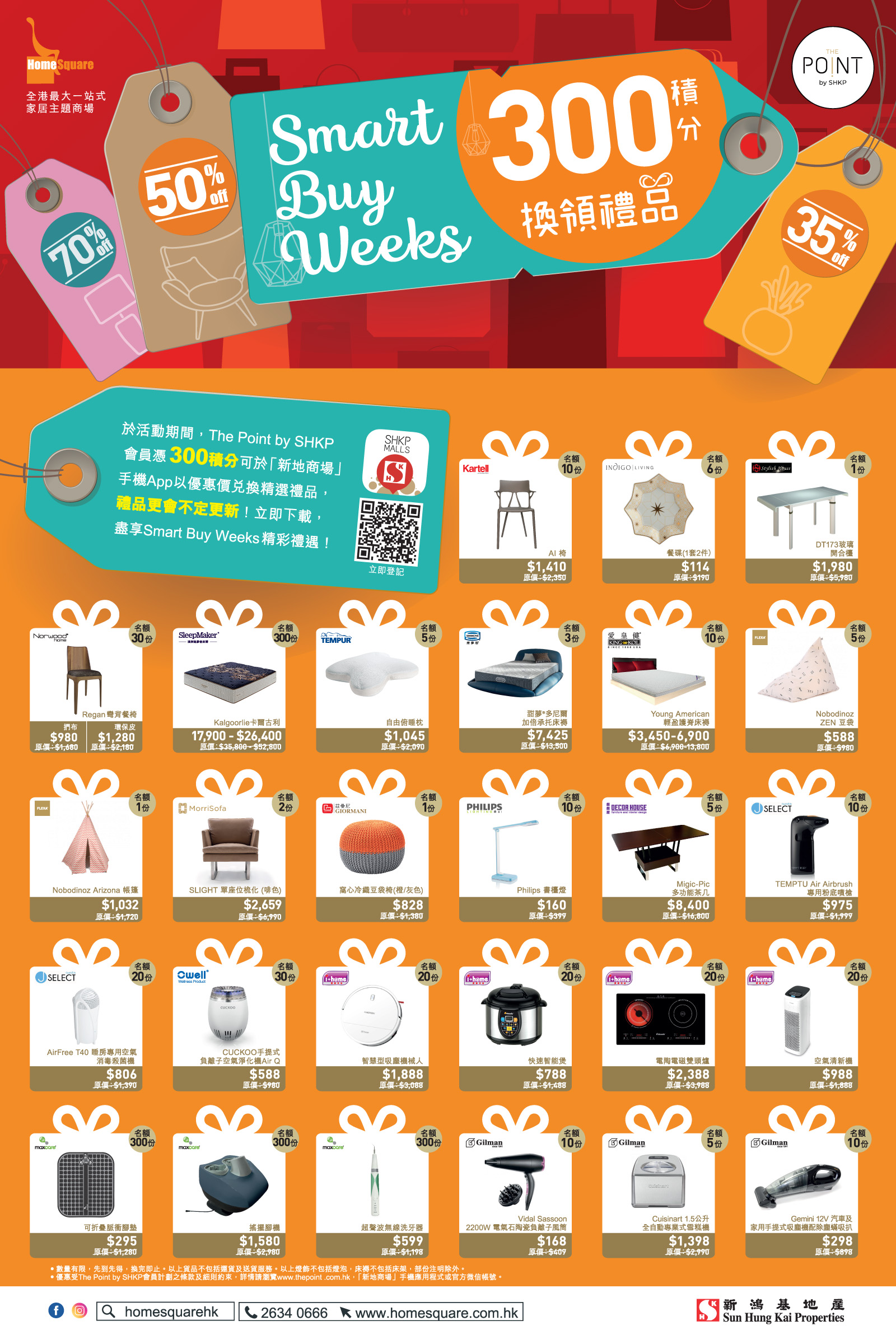 Highlights
The Point by SHKP - Gift redemption (July)
12 Jul - 12 Aug
Members can redeem the following gift items with specified bonus points. Limited quantity available while stock lasts.FREE Register Now: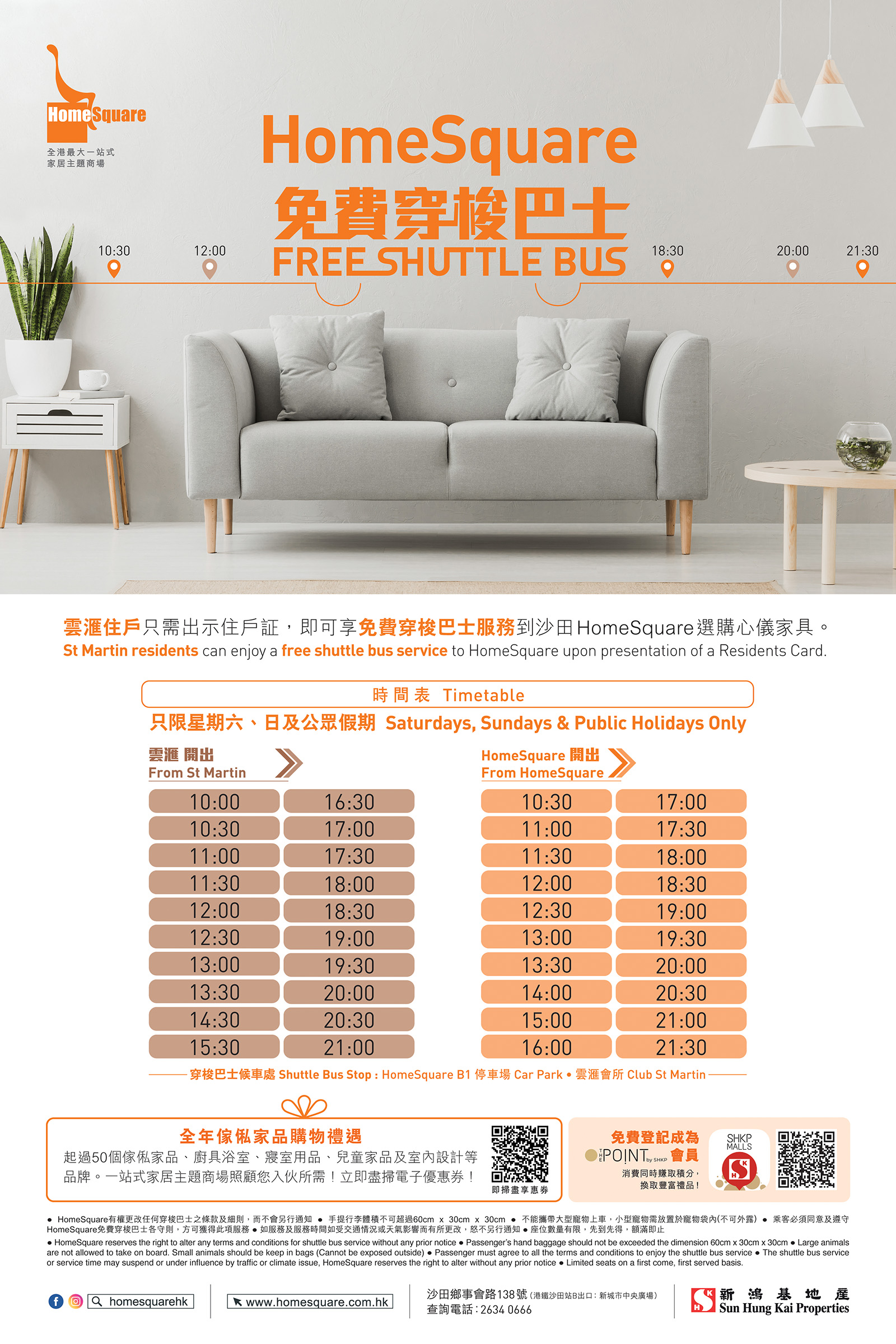 21 Mar - 28 Feb
HomeSquare Free Shuttle Bus
St Martin residents can enjoy a free shuttle bus service to HomeSquare upon presentation of a Residents Card.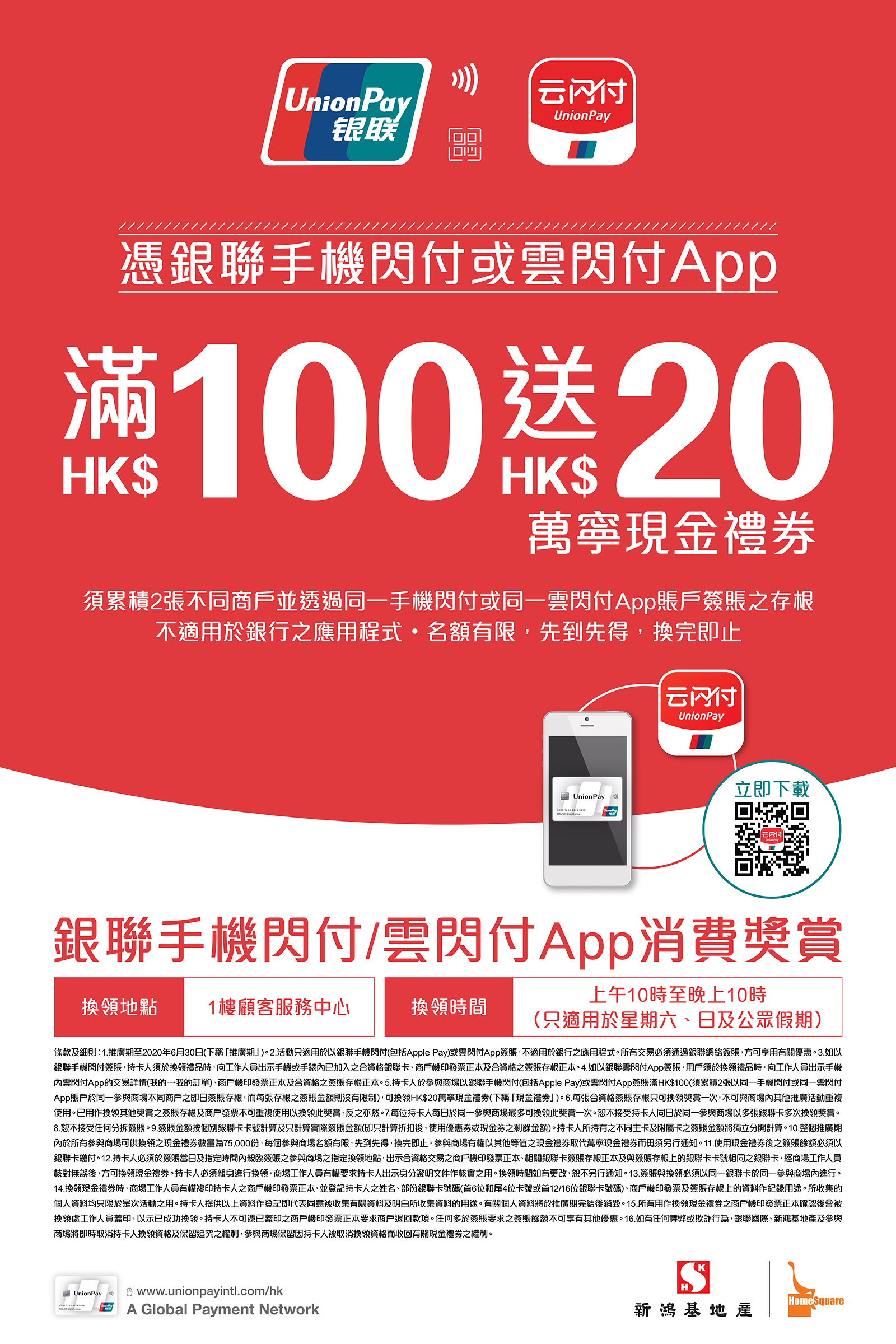 01 Mar - 30 Jun
SHKP Malls x UnionPay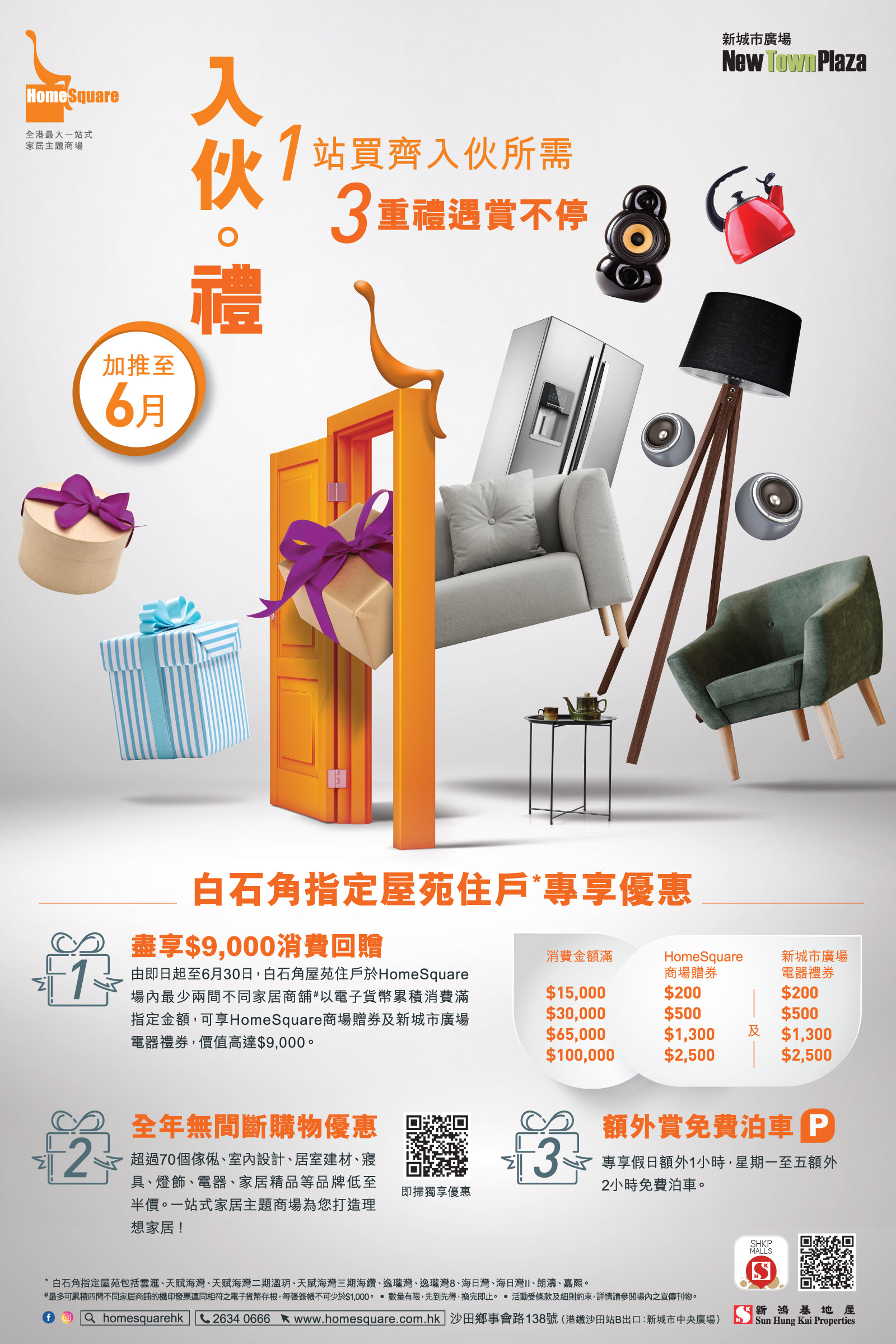 22 Feb - 30 Jun
Pak Shek Kok Residents Exclusive"Move-in Gifts"Triple Privileges
From 22 Feb to 30 Jun, residents from the estates at Pak Shek Kok can enjoy up to $9,000 rebate. Get extra free parking in the promotion period and the new year-round shopping offers from over 70 shops! Terms and conditions applied. Please refer to the corresponding collaterals or approach our Customer Care Centre for program details.