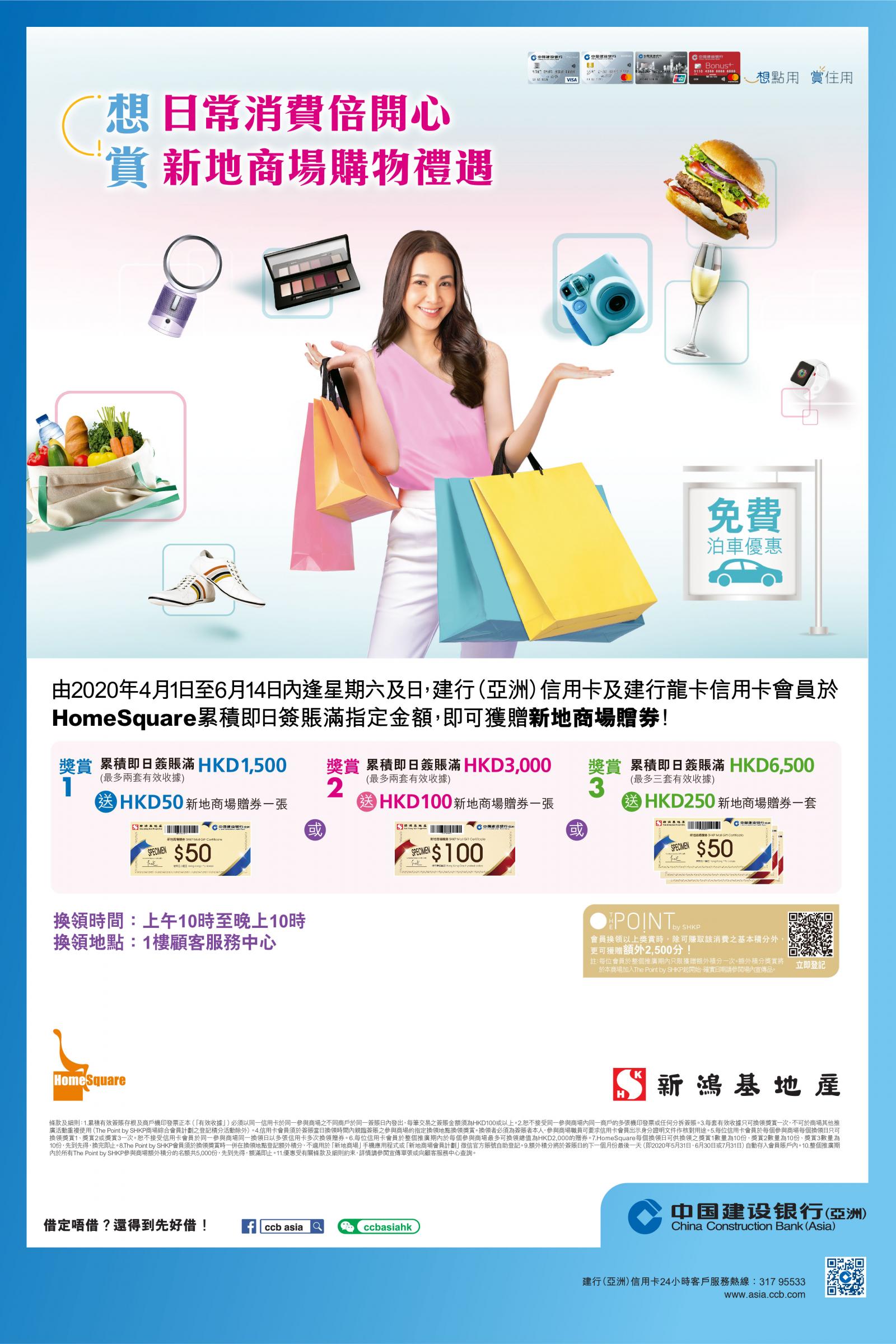 Highlights
SHKP Malls x CCB Spring Spending Rewards Program
01 Apr - 14 Jun
Receive up to HKD2,000 SHKP Mall Gift Certificate upon accumulative spending of designated amount at 20 Participating SHKP Malls! Members can earn extra 2,500 points on top of the basic bonus points of the spending!
11 Apr
"Home Talk Home Walk" Activity in April
Sharing of furniture making and interior design tips to enlarge the space of your home. Join to get the cash coupon, free consultation and discount now!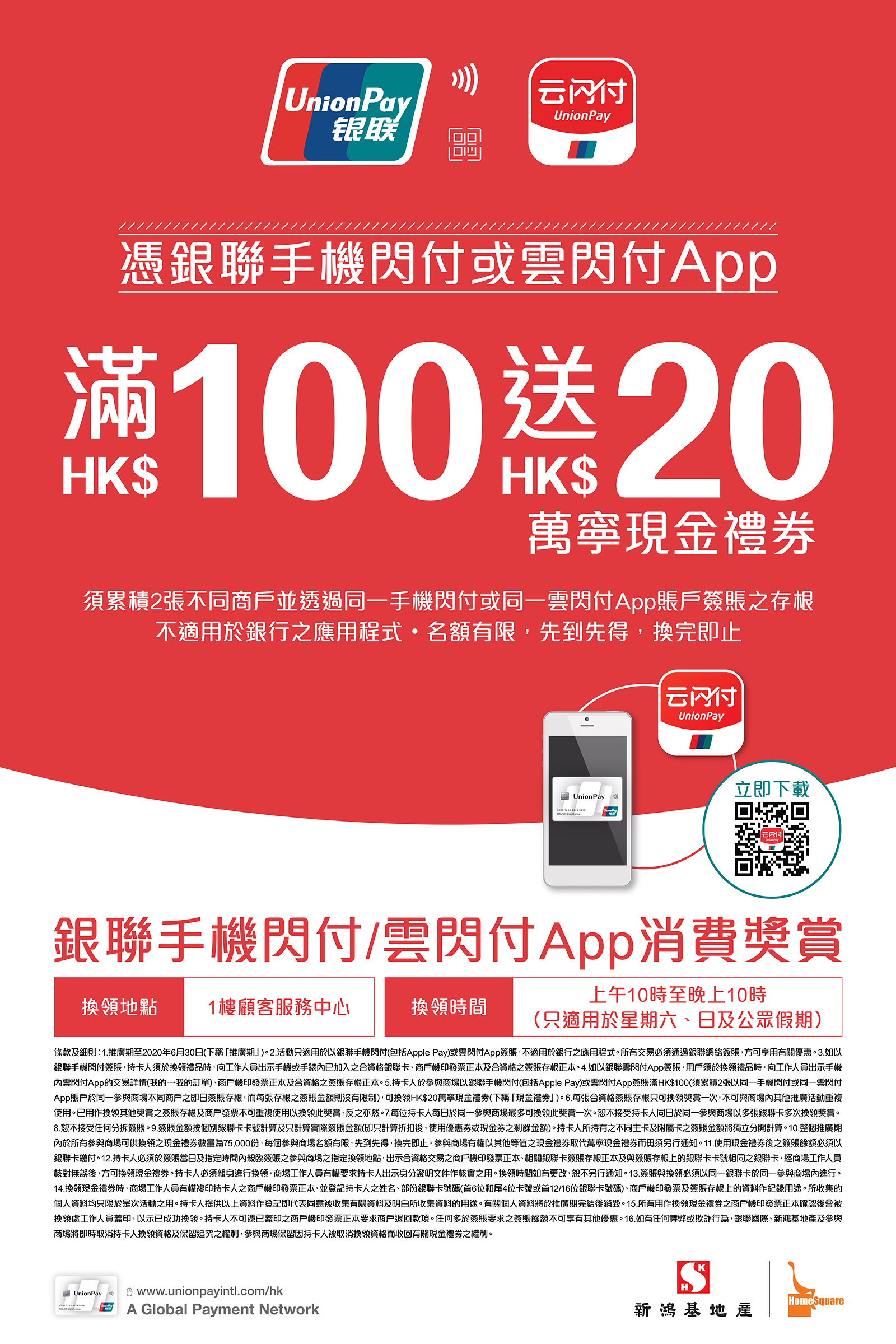 01 Mar - 30 Jun
SHKP Malls x UnionPay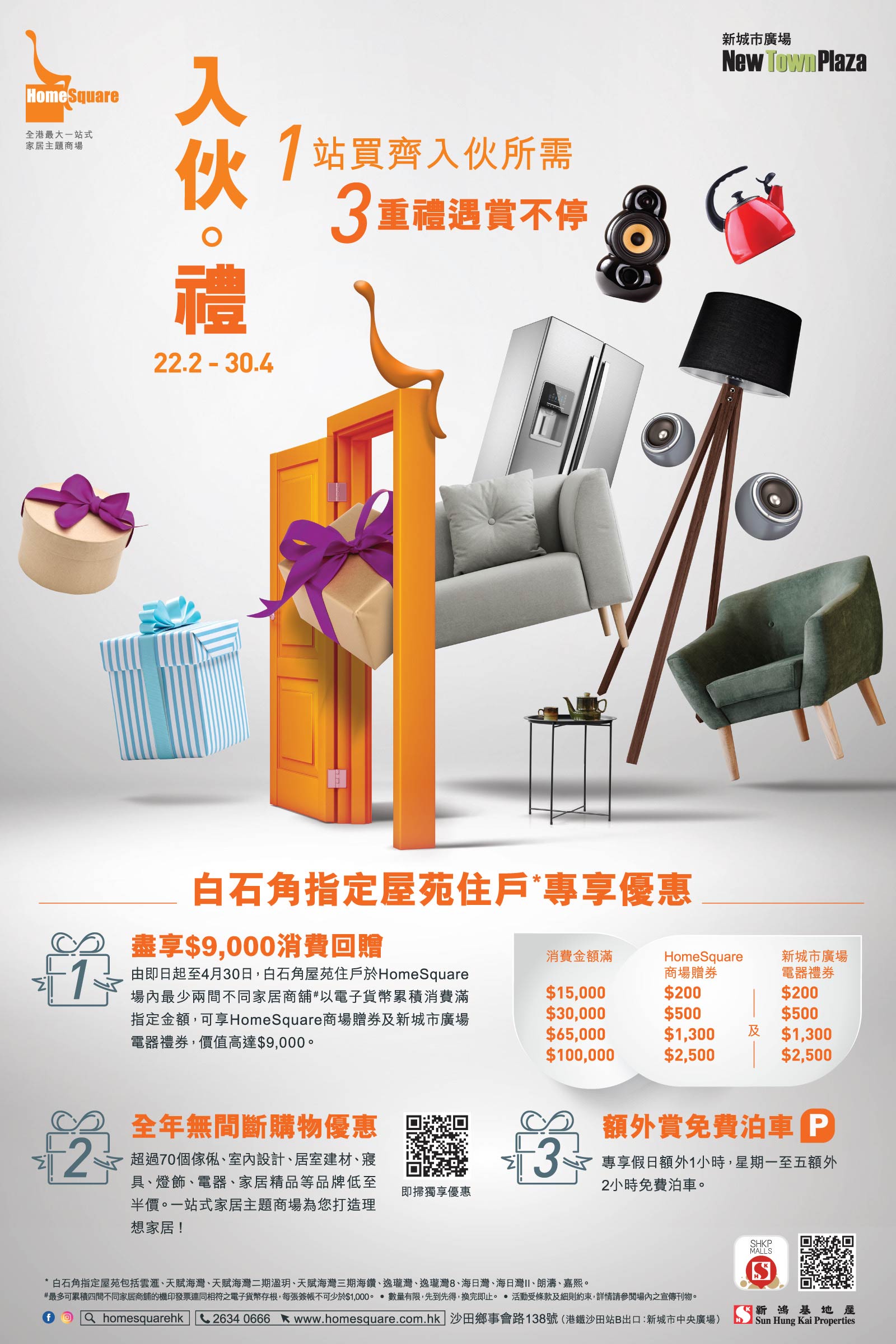 22 Feb - 30 Apr
Pak Shek Kok Residents Exclusive"Move-in Gifts"Triple Privileges
From 22 Feb to 30 Apr, residents from the estates at Pak Shek Kok can enjoy up to $9,000 rebate. Get extra free parking in the promotion period and the new year-round shopping offers from over 70 shops! Terms and conditions applied. Please refer to the corresponding collaterals or approach our Customer Care Centre for program details.